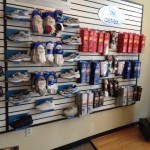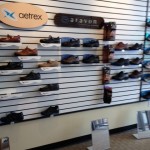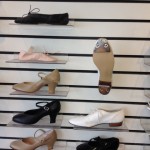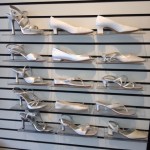 We at H & H Shoe Repair and Pedorthic Facility believe proper footwear is essential to maintaining good foot health. Studies have shown that footwear affects foot health, and foot health affects an individuals mobility which also affects overall health. The majority of our customers come to us wearing the wrong size, width, or shoe for their foot type. This alone can cause problems. We measure each foot, evaluate, and determine the best shoe for each individual.
Most of the footwear we carry is added or extra depth. This means we are able to accommodate additional support whether it's custom orthotics, or off the shelf inserts, inside the shoe without jeopardizing comfort and proper shoe fit.
We believe in educating and promoting good foot health and strive to ensure every customer ambulates pain free.
The average person takes 8,000 to 10,000 steps a day, which adds up to about 115,000 miles in a lifetime. Why wouldn't you take care of your feet? You're putting a lot of mileage on them.
Do your feet hurt? Come in and see us. It might be something as simple as changing your footwear.
My custom modifications from H & H fit like a dream!  The staff are very knowledgeable and provide outstanding service.