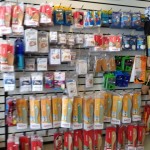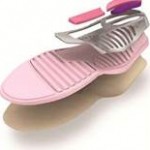 Did you know that more than 70% of all people in the U.S. will have painful foot problems at sometime during their lifetime?
We here at H & H believe in preventive measures. Take care of your feet now so you'll be able to walk pain free later.
We fabricate custom orthotics on site, as well as provide off the shelf inserts. The custom can be either ¾ or full length. We use different materials depending on the specific application. We can fabricate dress or sport, rigid or semi rigid, and diabetic. If you need your orthotics top covered bring them to us.
We carry off the shelf inserts such as Lynco, Spenco and Superfeet. Lynco is recognized as the #1 orthotic system on the market today. These orthotics have great arch support and feature a metatarsal pad to reduce stress and impact at the ball of the foot. They can also provide rearfoot posting to help realign the rearfoot and control over pronation. The sport orthotics have a top cover that absorbs impact and provides extra cushioning.
Spenco has been providing products for over 30 years. We carry a full line of ¾ or full length.
Superfeet was founded in 1977 with a mission to create affordable orthotics for the general public.
We also carry heel pads, arch supports, metatarsal pads, toe separators, corn pads, gel toe caps, and diabetic socks.
Many people suffer from plantar fasciitis, which is pain along the arch and heel. We carry the Strassburg sock, which unlike the night splints provides a more complete, controlled stretch of the plantar fascia. When worn at night or periods of rest, the Strassburg sock will help reduce or eliminate those first few painful steps when you get up.
Come in and let us help you with all of your foot care needs.
We always strive to "make a lasting impression."
My custom modifications from H & H fit like a dream!  The staff are very knowledgeable and provide outstanding service.