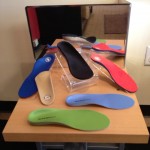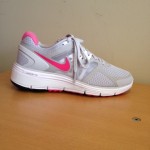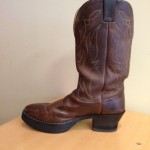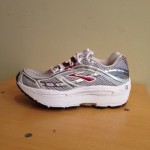 H & H offers many services, but the most rewarding is our Pedorthic services.
A Pedorthist is someone who designs, manufactures, modifies, and fits footwear including foot orthoses, to alleviate foot problems caused by disease, overuse or injury.
We are one of a few full service pedorthic facilities in the triangle. All work is done on site.We have two Board Certified Pedorthists on staff who are also Registered Fitters of Orthotics. We fit shoes, fabricate orthotics, and modify shoes.
Come in and let one of our Pedorthists give you a foot screening. Our state of the art digital foot scanner can determine excessive pressure on the plantar surface of the foot. With this information, and gait analysis, we can point you in the right direction for proper footwear and/or orthotics to transfer that pressure and help alleviate that pain.
Shoe modifications are our specialty. We fabricate lifts for individuals with leg length discrepancies, rocker soles for metatarsalgia and heel pain, lateral or medial flares for stability, and heel lifts for achilles tendonitis. For those who have dexterity problems, we can modify a lace up shoe to a velcro closure. We can create a balloon patch for those who have bunions or other bony prominences. There are many modifications that can be done to a shoe. Just let us know what your problem is and we can help. Aesthetics are very important to us. All modifications are done to look as close to the original shoe as possible.
Our goal at H & H is to help individuals ambulate as pain free as possible.
My custom modifications from H & H fit like a dream!  The staff are very knowledgeable and provide outstanding service.